The East Anglia Sailing Trust contacted us to create sound enabled, tactile coastal maps for their sailing trips with visually impaired (VI) and blind sailors. Able to participate in all other aspects of the boat, VI sailors could were not able to assist in charting the course of the boat or 'visualising' the shape of the coastline from 2D charts.

These maps are the first of their kind in the world (and sea!). Our tactile layer defines coastlines, sand bars, tributaries and significant crossings. With PENpal technology, areas of note on the map contain and play back audio for interest and information. The maps allow VI and blind sailors to participate during a sailing trip in a way that has never been possible before.

With summer approaching, we wish the amazing VI sailors Bon Voyage! And look forward to catching up with them soon!

Mantra Lingua can bring paper to life with PENpal AND tactile technology. Artwork, documents, maps, posters and even solid objects can be made accessible and inclusive in creative and innovate ways. Get in touch and let's discuss how your projects could be more accessible for everyone.

Image: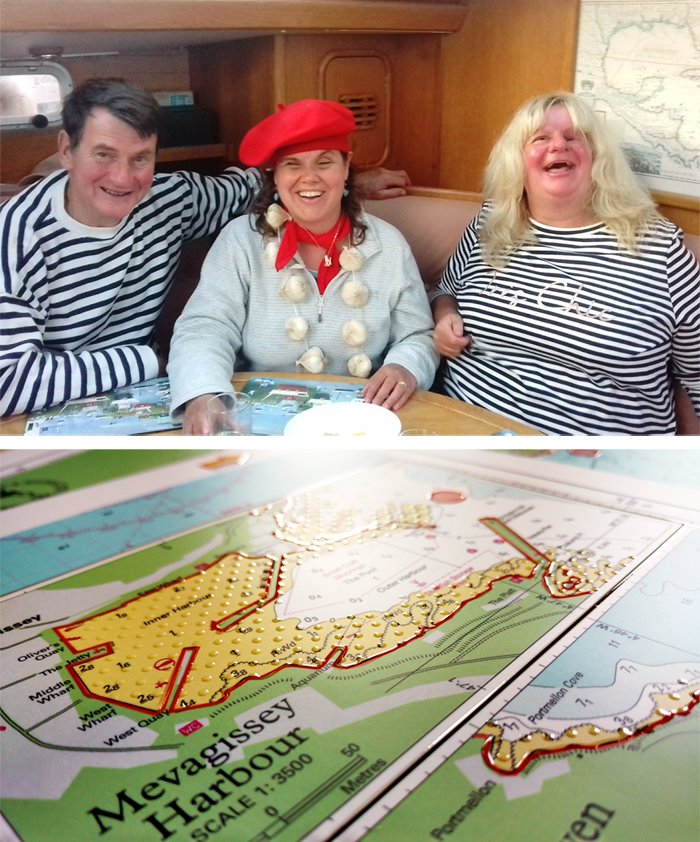 More Info Link:
http://uk.mantralingua.com/products/penpal?sku=a1pp