May 29 – June 6 sees
National Children's Gardening Week
in the UK. If you haven't already found fun ways to plant and sow with children in your life, it's about time: soon it will be too late for most crops.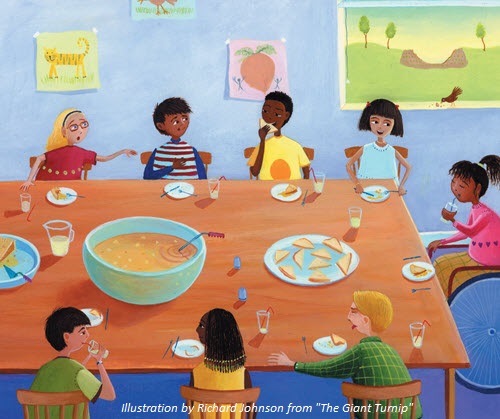 We all know there are wonderful health benefits to getting out in the sun and fresh air, poking around in the dirt – not least for our mental health! Fresh fruit and vegetables are wonderful ways to get healthy food into little people, and they will feel more inspired to eat something if they
helped grow it and tend to it
! Gardening is in great part about collaboration and care: how often do we grow something only for ourselves? When we get the chance to share something we have grown with those we love, there's a lovely sense of pride and joy. So inspire children to
pitch in and join in
, and don't forget to protect them and yourself in that lovely sunshine by covering up. When you're done, wash grubby hands as well as fresh fruit and veg, covered with dirt when you bring them in straight from
your own garden
!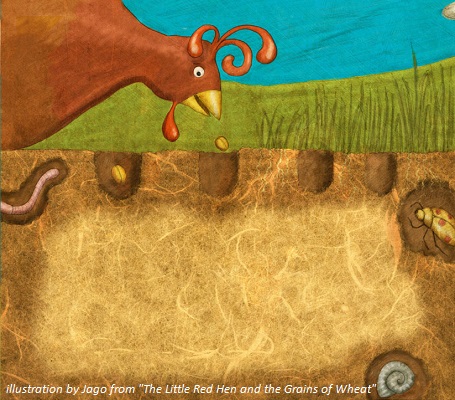 Take your gardening efforts one step further by
creating new dishes in the school kitchen, or at home
. Let children taste the produce fresh and raw whenever it's safe to do so, and then cook them as gently as you can to retain nutrients and flavour, or combine different veggies and season well to create something unique. Search the internet for vegetarian and vegan dishes, and don't forget to
explore cuisines and customs from other cultures
.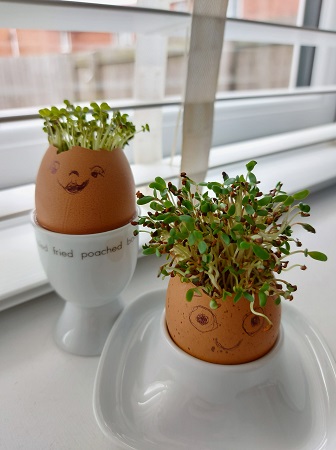 If you can't get out, a glass jar and some seeds on your windowsill will make a wonderful mini-garden from sprouts, which shows results in days, and is easy to tidy up and away once you have eaten your nutritious greens!
What are your best gardening tips for kids and parents? Keep the inspiration flowing and growing this Gardening Week and tag us on social media (@mantralingua on
Twitter
,
Instagram
and
Facebook
) so we can see your school garden, backyard paradise, or windowsill greenhouse!
(If you want to order any of our bilingual books with a gardening and food theme from the U.S., you can find all the same titles on
usa.mantralingua.com
.)